Boys Basketball program led by Coach Jerry Wimberly  makes History!  
Division Champions! Passaic County Champions! State Champions!
Boys Basketball starting off strong!  7-0!  #1 in N1 G1 and wins the Holiday Classic!
Congratulations to Samantha Wong for winner All Tournament Team honors at our Serving up the Season Tournament!

Congratulations to our XC runners for placing first and second in our 1st Annual Invitational! Thomas and Saad placed 1st and Second!
Cross Country team spirit was strong this season!  Thank you to Coach Igohe and Coach Ekert for their hard work!
Girls volleyball showed spirit during Breast Cancer Awareness month!  Volleyball had it's strongest season as well! 
Girls Soccer shows team spirit on Senior day!
Boys Volleyball Senior Day!
Congratulations to Romelo Rivera, Aaron Galloza and captains Alex Guerrero and Xavier Reynoso on a strong season!  We will miss you and wish you the best of luck!
Boys Volleyball in their inaugural season has picked up their second win over Eagle Academy in Straight sets! Congratulations Lions!
Historic Winter Season!
Both Boys Basketball and Bowling had historic seasons! We are proud of our teams!  Undeafeated 11-0 Boys ranked 24th in the state.   Asim Jones, Jahshair Rosa and Jahar Pierce earned 1st team all division, while Michael Ferguson and Jamir Belfield won second team honors.
Bowling team had the greatest team success and individual success.  Alex Rodriguez broke records for high game and high game series!  
Cross Country 2020

Cross country competes at Garret Mountain
XC  competes at Garret Mountain
2020 Girls Soccer Team
Lady Lion Pride has been strong during this COVID-19 season.  The team has overcome trial after trial and have managed to work hard everyday and compete.  We wish our seniors good luck; Bianca Arce, Navea Hall and Gianna German.  We look forward to a strong 2021 season. 
Boys Soccer 2020
Our boys soccer team stayed strong together through COVID-19, injuries and weather!  They played hard, had fun and made memories.  We are proud of you, especially seniors Nadir Mehdoun, Ronny Salazar, Jesus Garcia, Michael Rios,Victor Calatayud, Xavier Valez and Juan Uribe.
Fall athletes have been practicing and enjoying the social interaction of meeting with coaches and team-mates.  I am proud of our Fall sports programs for their hard work, dedication to protocols and commitment to PCSST Lion Pride!
Meadowlands Division Championship
COVID-19 ATHLETICS PHASE 1 RETURN TO PLAY:Please be advised that PCSST HS Athletics are scheduled to return to play on 7/13!   For your grade 10-12 son or daughter to be eligible to play, he or she needs to have all paperwork in:1.  COVID-19 Questionnaire2.  Health History Update3. COVID-19 participation permission slip Incoming Freshmen unfortunately need to compete the entire athletic packet. Please go to our Athletic Forms page to print out all forms.  Also copies are in the school at secretaries desk.     Congrats to our Boys  Basketball Lions Group 1 North 1 Sectional Championship!
 Our Boys Basketball team has won the Meadowlands Division Championship again this season!  Congrats to Coaches and players!  We also celebrated Senior nights for Basketball and Cheer!
Bowling…We had 4 bowlers…Congrats to:
Boys: Xavier Reynoso & Alex Rodriguez
Girls: Genesis Martiniez & Devonasia Williams
**************************************************************Winter Athletics has begun!  Best of luck to ourBowling, Basketball & Cheerathletes!
  Fall Honors go to the Following:Congratulations! 
| | | |
| --- | --- | --- |
| Thomas Martin | XC | 1st Team All Division |
| Xavier Reyenoso | XC | 2nd Team All Division |
| Victoria Wong | Volleyball | 1st Team All Division & PCCA Hon. Men. |
| Geraldine Escobar | Volleyball | League and County Hon. Men. |
| Juan Uribe | Soccer | 1st Team All Division |
| Christopher Zuniga | Soccer | 2nd Team |
| Carlos Santiago | Soccer | 2nd Team |
| Attila Turkmen | Soccer | Honorable Mention |
    Senior Nights for Fall Sports were a great success!
Christopher ZunigaNJIC Player of the Week!Congratulations!
Congratulations to Thomas Martin…Freshman who earned7th place the NJIC Patriot Division League Championship with at time of 19:17 in the 5K. #1 Freshman!  
 Winter Sports Athletic Clearance night 11/6! Please remember to get your athletic packets completed and to Ms. Vintalore before 11/6!   Parents need to be present at Clearance night in order to fix errors in packet.  Thank you. 
 The Fall Sports season has begun!Boys soccer kicked off with a 4-1 victory over McNair!  Juan Uribe played excellent sweeper!2 Goals by Nadir Medoun! Girls soccer has their home opener 9/9 @ Pennington Pk, 4:00!  Go lady lions!
Girls Volleyball has home opener Friday 9/6! Go lady lions!
XC begins this weekend @ Darlington Pk!   Meet begins at 9! Good luck Lions!   Summertime is for preparation and training for our Athletes!
 Athletic packets can be found on the last page of the Athletics site entitled "Athletic Forms".Athletes should be in contact with coaches and team-mates in order to keep up with training.You can find coach contact information on your team page.
Spring Season are over…Coach Ziem was votedCoach of the Year – Meadowlands DivisionCongrats Coach Ziem!
Congratulations to Ben Vicuna and Chelsea Ramirez for earning the Sportsmanship Award!
They were honored at a luncheon at the Chart House in Weehawken with other NJIC recipients. Baseball Meadowlands Division Baseball has increased their record with 4 wins! Congrats to Troy Medlock who led the team with a walk off triple!  Softball is improving and against Wood Ridge had a wonderful show of sportsmanship inviting WR players to join them in cheers and a picture.
Baseball and Softball are underway! They are playing well and improving everyday!  Softball won their opening game against Eastside.  Congrats Lady Lions!*************************************Winter Sports have come to an end!!  Basketball ended as Division Camps!  Congrats Lions!  Looking forward to great things next season! Bowling team wins last match!
Saturday 2/2 @ 1:00 we won first round of the counties!! DePaul vs. PCSST45                46Second round 2/9 @ 1:00 @ Wayne Valley HS Come cheer for our Lions!  Our boys basketball team avenged it's only loss in the division against Wood Ridge!  They are now #1 in the Division!  Keep it up boys!Our Bowling team won it's first game of the season!  Congrats team!  Keep Rolling!  
  Holiday Classic was Fantastic!
 Byrd selected all-tournament team! Congrats Bashir!
Home game live stream link…If you can't make it to the game, Click below and watch our home games from home!https://share.myplay.com/public-live/pchslive
 Bowling Team 2019
Winter Sports Meeting: WHO: Parents, Student-athletes and Coaches are invited to a meeting to prepare athletic packets and meet with coaches in order to prepare for Boys and Girls Basketball, Bowling and Cheer leading.WHEN: 6:00 pm 10/23 WednesdayWHERE:  Cafeteria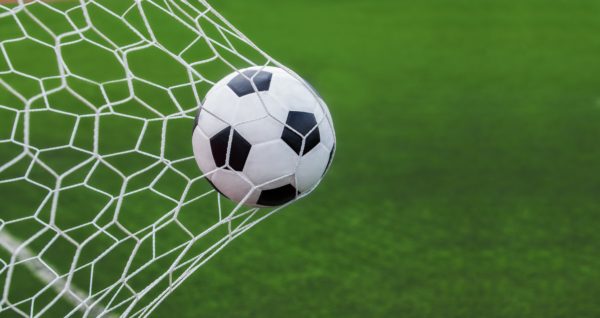 PCSST Fall Sports Honor Seniors  Girl's & Boy's Soccer